BOOK 2 – The Pride of Riverstone
How far would you go for 5 minutes?
After living the trauma of forced servitude, Ula has led an idyllic life as lady-in-waiting to the Queen of Praed. Though she's content in her role, adventure calls to Ula's sheltered heart. For the first time, she leaves her childhood home and ventures to Ilano, the homeland of the people who invaded her country and left her toiling in the bowels of Praed Castle. Determined to overcome her shyness, she discovers heartbreak, deception, and the strength to follow her own destiny. But just when life cannot seem complicated enough, an outside source threatens the hard won peace. If she ever hopes to reclaim her happiness, Ula must summon the courage to step out of the shadow of her older sister and take control of her own fate.

This is the continuing story of the daughters of Riverstone, the women who are not content to stand by and allow a world of men to determine their destiny.
Meet Historical Fantasy Author
Mandy Schimelpfenig
Mandy received her B.S. in Zoology from Washington State University and an A.S. in Veterinary Technology from St. Petersburg College. Clearly her life goals were not geared toward a career as an author. She is a Certified Veterinary Technician specializing in small animals. When she's not saving lives, she's weaving tales of strong women using their intelligence to pursue incandescent happy endings. The Rise of Riverstone is the debut novel in her Daughters of Riverstone Series. She lives on the Washington Coast with her husband and their four children. Besides leaning uncomfortably over a computer screen, Mandy enjoys camping and hiking with her family, reading, and wearing out her dogs on the beach.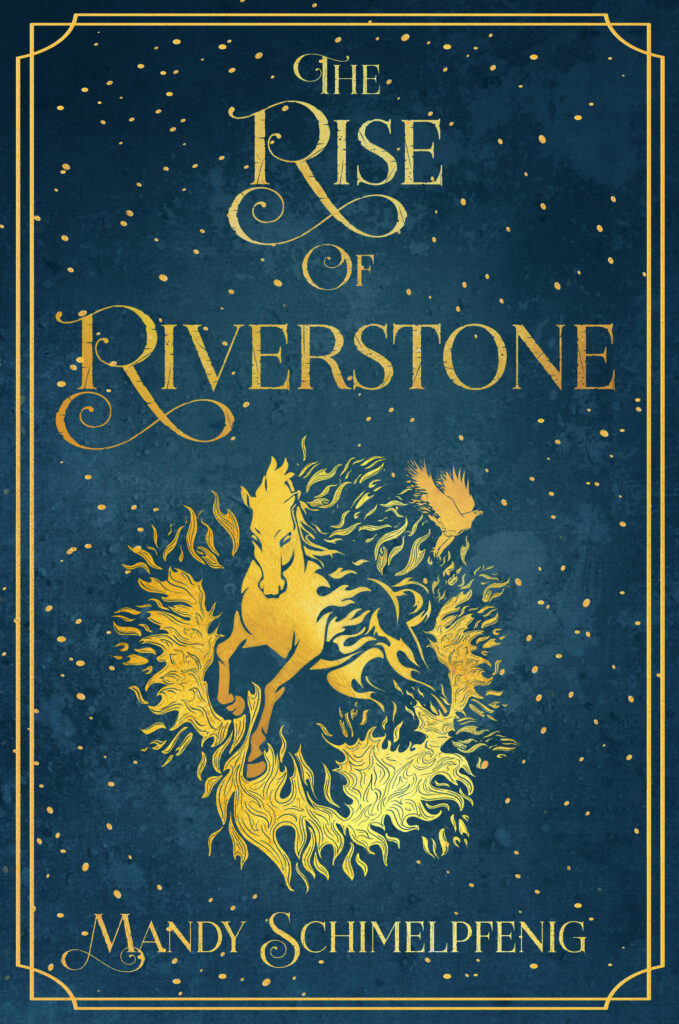 Join The Fight!
Orders Shipped in Exclusive Gift Boxes!